Steve Schmidt, Psy.D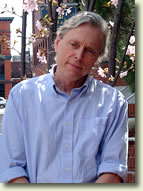 Steve has a doctorate in Psychology from Antioch/New England Graduate School and he has been a licensed Clinical Psychologist in New Hampshire since 1994.
He has been in private practice in Concord, NH since 2001. Steve was previously the clinical director at the counseling centers in Henniker and New London, NH. He began his career in the Department of Child Psychiatry at the Johns Hopkins Hospital, and at the John F. Kennedy Institute, both in Baltimore, MD.
Steve works primarily with adults and adolescents. He specializes in cognitive, interpersonal, and family-systems psychotherapies.
Cognitive psychotherapy emphasizes changing maladaptive ways of thinking as a key factor in reducing stress, anxiety, depression, or resolving parts of our lives where we feel stuck or experience conflict.
Interpersonal psychotherapy emphasizes adjusting ways that we communicate with other people and the expectations we have of others as key factors in helping resolve problems.
Family-systems therapy emphasizes understanding and changing the roles we come to carry and the communications we exchange within our marital and family relationships as key factors in resolving problems within those relationships. Steve works with individuals, couples, and families.
Steve is a member of the American Psychological Association.
Lisa Houle, MA, LMHC, MLADC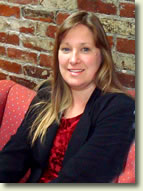 Lisa is a New Hampshire Licensed Mental Health Counselor and a Master's level New Hampshire Licensed Alcohol and Drug Counselor.
She works with adolescents and adults who experience stress-related disorders, anxiety, depressive disorders, Bipolar Illness, and career-related and transition problems. Lisa specializes in treating individuals who have co-occuring mental health and substance abuse problems. She has specialized training and experience working with individuals with Post-Traumatic Stress Disorder and co-occuring substance abuse using the "Seeking Safety" treatment model.
Lisa has been certified in cognitive-behavioral psychotherapy. Lisa is a member of the New Hampshire Mental Health Counseling Association.
Rick Axtman, MA, LMHC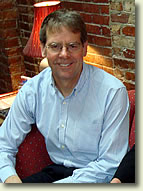 Rick is a New Hampshire Licensed Mental Health Counselor with more than 30 years of experience providing counseling and psychotherapy to children, adolescents, and adults. Rick has a full time practice at BSCA and also works with Concord Hospital as a mental health clinician in the Emergency Room. Rick was previously the Clinical Director for Emergency Services at Riverbend Community Mental Health in Concord.
Rick works with individuals, couples, and families. He specializes in work with individuals who experience anxiety, depressive disorders, oppositional-defiant disorders, and disorders involving anger and impulse control. He works with adults and adolescents who experience behavior disorders. And he is an experienced marriage and couples counselor.